Introduction
---
Form 490, Notification of change to directors of a registered body, is used to notify changes to directors of registered bodies. CAS 360 allows users to prepare Form 490 and this article will show you how.
Instructions
---
1. Select the company and this will lead you to the company page.
2. Under General Details Tab, select Registrable Body for Company Type.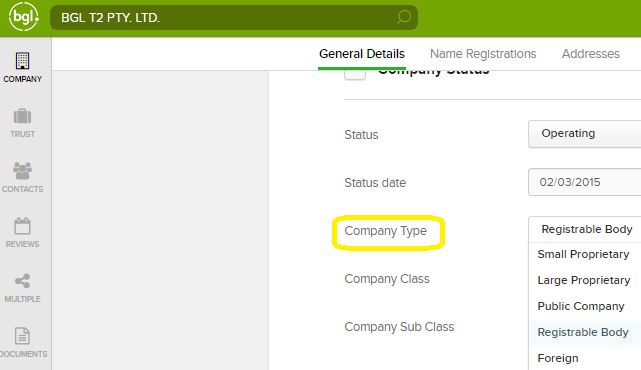 3. Make changes to a director under Officers tab as normal. Then select Prepare Forms from the right bottom corner. For further information, also check article Officers.

4. Form 490 will now be available on the Document Production screen. Paper and Electronic lodgement are available for this document.

If Digital Signing is required, ensure the relevant option is toggled on: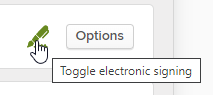 Paper Lodgement:
The Form 490 can be exported as an editable PDF. In the Document Production screen, click
beside the Form.
Select

for the option Export as editable PDF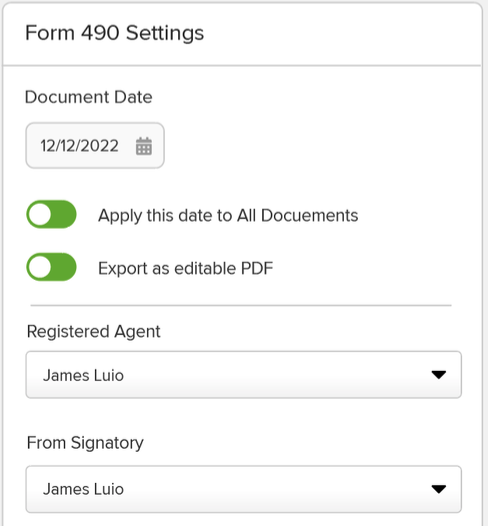 Electronic Lodgement:
When users are satisfied with the documents being prepared, they will have the option to Download All or Send All.


Download All prepares a downloaded version of the forms in PDF format.
Send All directs users to the Preview email screen form that can be forwarded to the intended recipient.
This document is then prepared and can be lodged via the Global Documents screen: