Details
---
The principal place of business must be a physical address. The name of the company should be displayed at the principal place of business. See ASIC Website.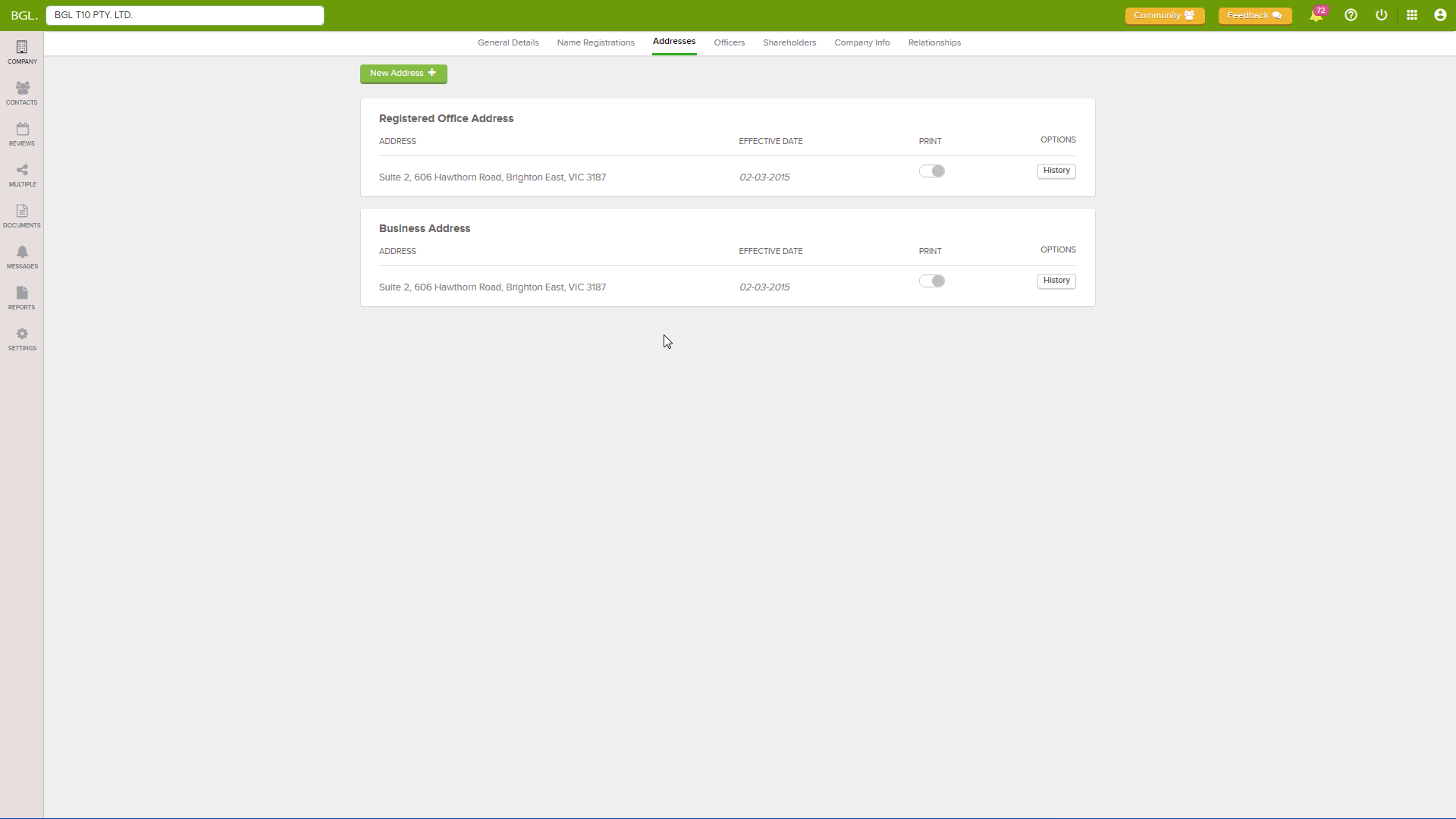 Navigation
---
| | |
| --- | --- |
| From the Main Toolbar, go to Company. | |
| Select the Company from the list. | |
| Select Addresses | |
Click

Instructions
---
Select Business Address
CAS 360 will display the Business Address screen.
Field

Explanation

New Address

In the New Address field, begin typing the new Address. CAS 360 will begin searching the Global Address screen for the Address. If the Address has not been previously added to the Global addresses screen, will appear.

Click to add a new Address.

Effective Date
The date of the address change
Click

Forms Prepared
---
CAS 360 will display the Document Production screen and automatically select the documents required:
Directors Meeting Minute or Resolution
Change of Company Details Form 484 (signed and electronic)


After the lodgement and acceptance of the form 484 for a business address change, the address change may take up to 1 week to be reflected on the ASIC database. The original date of change will apply to the company.
CAS 360 allows you to prepare documents and then notify ASIC through electronic lodgement via the Documents Screen. For more information on how to do so, click here.