---
Details
---
Australian companies have a Registered Office and a Principal Place of Business.
The Registered Office is the official address where notices may be served on a company and where registers are kept.
The principal place of business or the business address, is the address where business is carried out by the company.
Changes to these two addresses must be notified to ASIC within 28 days on a Form 484 Change to Company Details.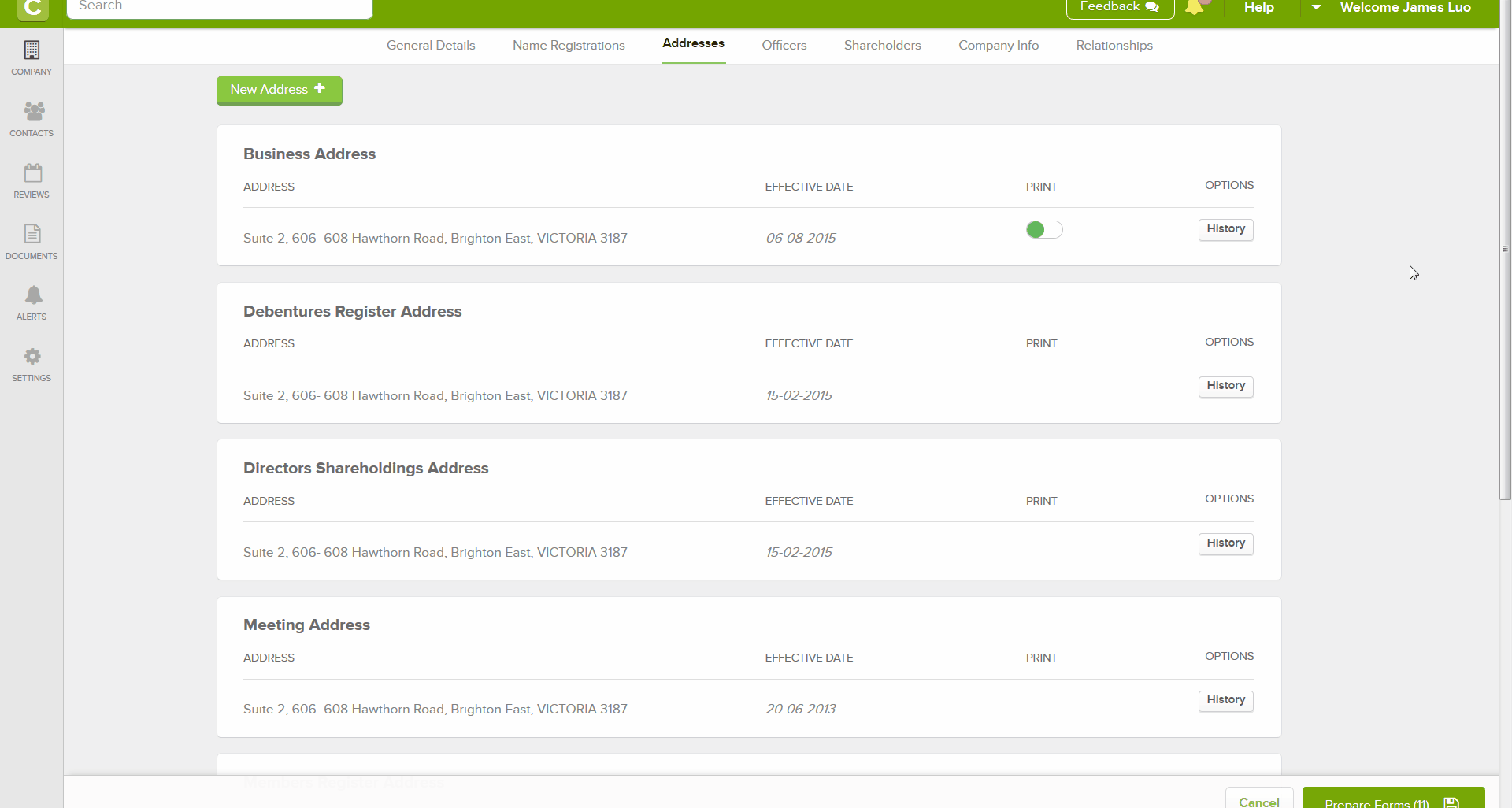 Navigation
---
| | |
| --- | --- |
| From the Main Toolbar, go to Company. | |
| Select the Company from the list. | |
| Select Addresses | |
Click

Instructions
---
Select the address type.
CAS 360 will display the screen for the selected type.
Field

Explanation

New Address

In the New Address field, begin typing the new Address. CAS 360 will begin searching the Global Address screen for the Address. If the Address has not been previously added to the Global Addresses screen, will appear.

Click to add a new Address.

Effective Date
The date of the address change
Flag any other Address types that this address applies to
Select