When adding a Subscription/Allotment, type the desired share type into the Share Type field when entering the Subscription/Allotment. If the share type does not exist, Click + to add new



The ADD NEW SHARE TYPE menu will display.
Type in your new Share Class and select Add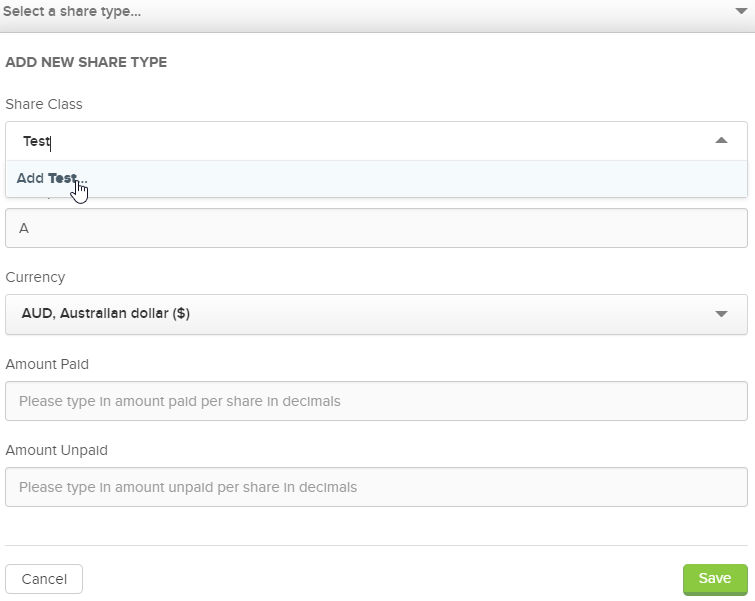 Enter corresponding information in the relevant fields.
Note: The Share Class cannot be more than four characters.
Click

.