Query
When preparing forms for an address change, I receive the following error:
Address for Business Address is missing the state field

Solution
This error is caused when users manually type in the address state instead of searching and selecting a state in the state field.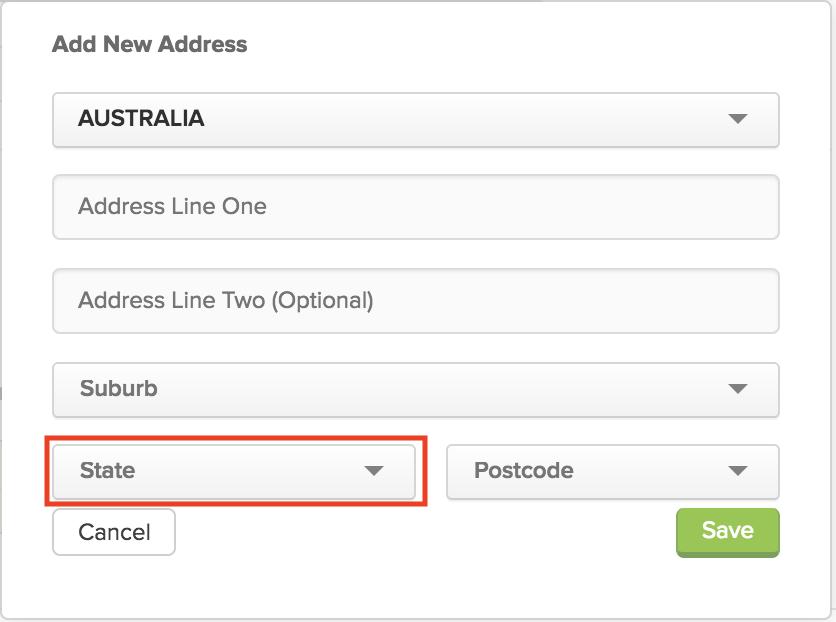 When adding a new address, ensure to select the appropriate state/suburb using the drop-down list. By selecting the appropriate state/suburbs, CAS 360 will populate the rest of the address details automatically.