Support Query:
When preparing an Officer Form, I receive the following error "No Officers On This Date".
Solution:
Select the Company and navigate to the Officers screen.
Click 'Options' ---> 'Edit' next to the Officer Transaction
Review the Date and ensure that the meeting status is set to 'Attendee'.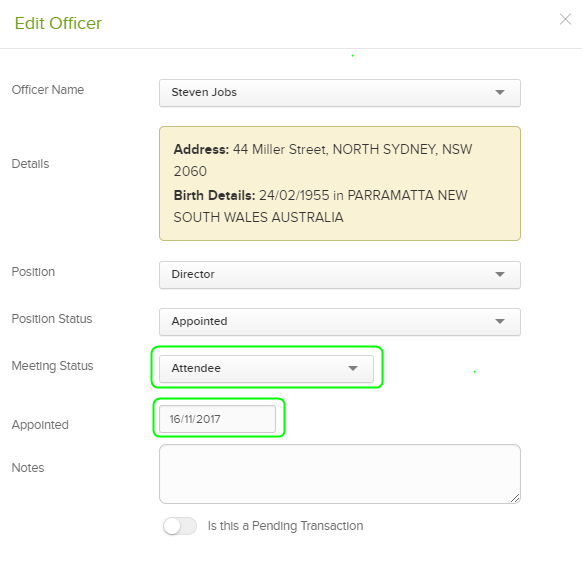 Select Save, please prepare Form 484.