Details
A Form 410 can be lodged to reserve a company name to apply at some time in the future. This name will be reserved for 2 months. A reservation is not required prior to changing a name.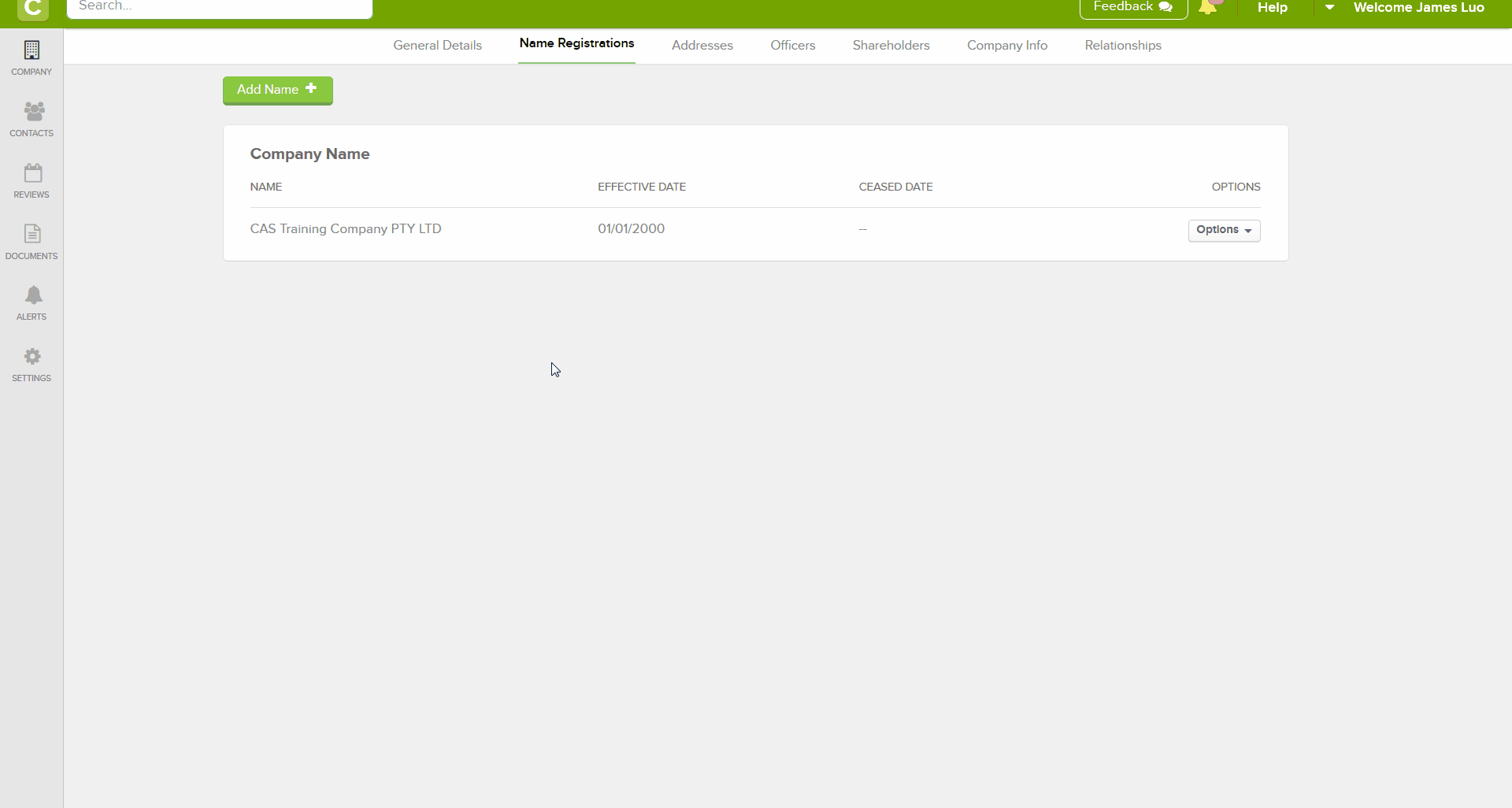 Navigation
| | |
| --- | --- |
| From the Main Toolbar, go to Company. | |
| Select the Company from the list. | |
| Select Name Registrations | |
Click

Instructions
Select Company Name Reservation
Field

Explanation

Proposed Name
Input the name to be reserved
Is the name the same as an existing Business Name?
If the name is the same as an existing business name, select this option. You will then be required to enter the ABN of this business
Applicant

Select an Applicant.

The applicants available will be the current directors of the company displaying in the Officers screen

Would you like to flag the proposed name for manual review by ASIC?
This option is used to ensure a member from ASIC will physically review the incorporation documents for the application. Selecting will enable users to enter a reason the application should be manually reviewed.
Click

Forms Prepared
Form 410 - Application for reservation of a name
ASIC Invoice
CAS 360 allows you to prepare documents and then notify ASIC through electronic lodgement via the Documents Screen. For more information on how to do so, click here.
Name Reservation Expiry date
After the Company Name Reservation has been lodged and accepted, CAS 360 will specify the days til the reservation expires

Name Reservation Extention
Before the name reservation expires, the name reservation can be extended.