From the Main Toolbar, navigate to Documents

The Global Document screen will display. Search for the document you wish to delete.
Tip
Use the Document Number or Company name to help narrow the result.

Once the document has been located, click

.
Select Delete.
Warning
Please ensure that the correct document is deleted as CAS 360 is unable to restore any deleted documents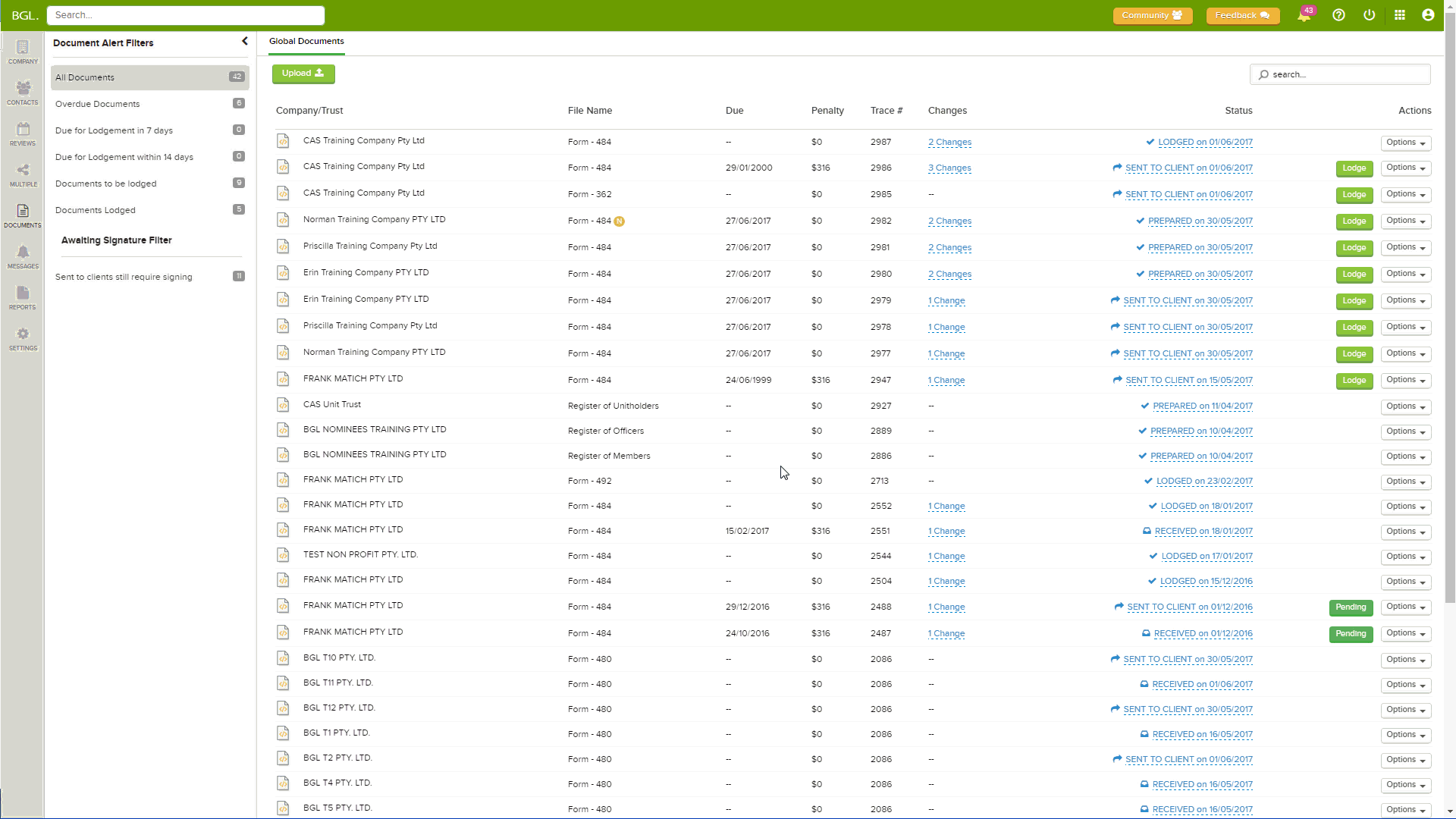 Note: Documents Sent for Digital Signing
Please note that you will not be able to delete documents sent and waiting to be electronically signed until electronic signing is voided.
This applies if the document's status is one of the following:
ADOBE SIGN SENT TO CLIENT
FUSESIGN SENT TO CLIENT
DOCUSIGN SENT TO CLIENT
For information on how to void the document so it can be deleted, see: How to Void Documents sent for Digital Signing?