Solution
---
To add/edit an email to an existing contact in CAS 360 follow the steps below:
| | |
| --- | --- |
| From the Main Toolbar, navigate to Contacts. | |
1. Locate the Contact from the list and click on the Contact Name to edit.
2. Click

and select Communication Details.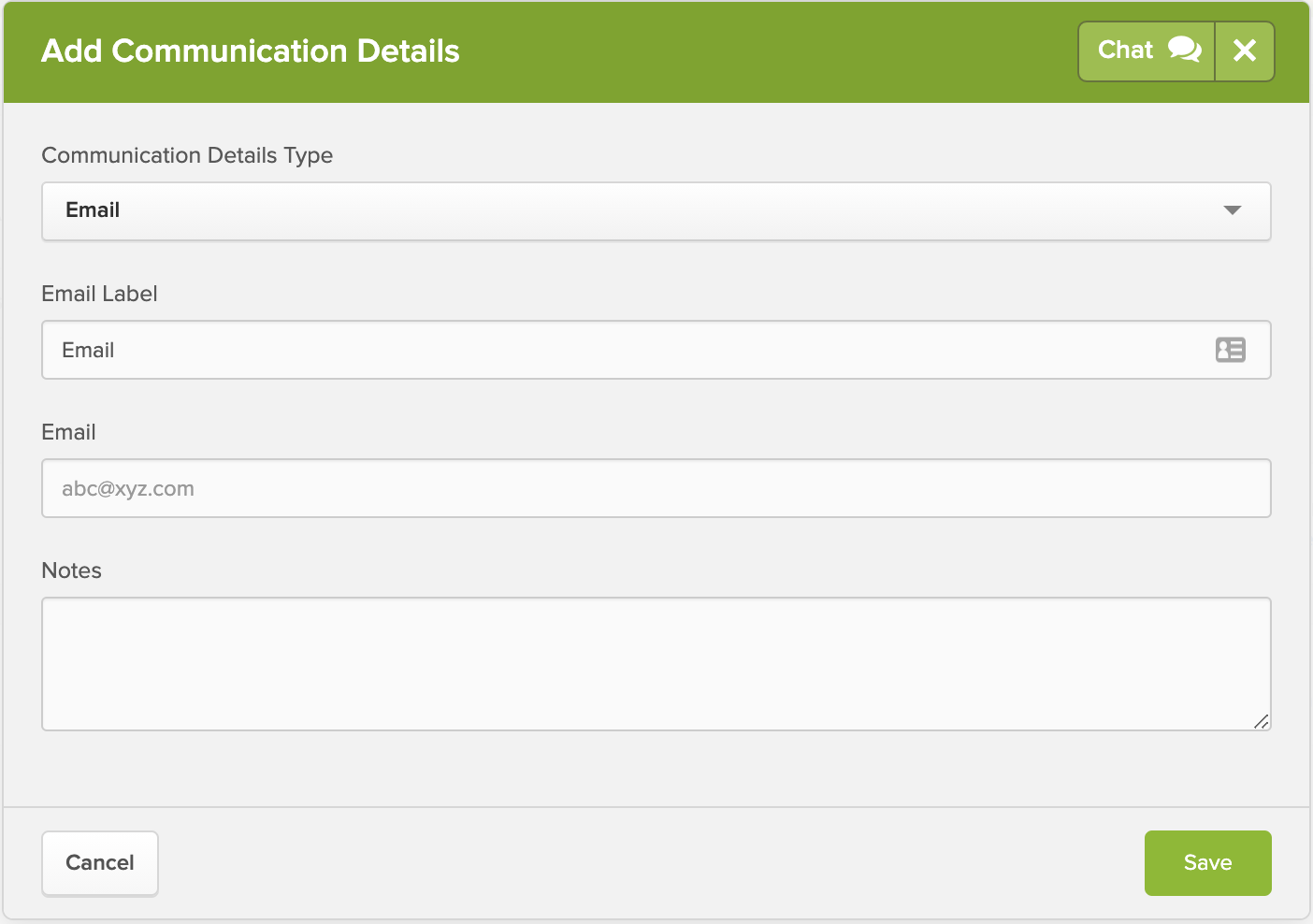 Communication Details type
Choose from a range of communication types. Select Email
Email label

Enter a label. This will be the heading on the information card for the contact.

These Labels will allow you to added multiple email addresses for your contacts.

Email
Enter the email address
Notes
Enter any notes/information you deem necessary for the email address (optional)

To edit an existing Email Address click on the email address.


Clicking the email address will also allow you to view any previously added notes.
3. Once the Email has been added, click