Overview
The Trust Report lists all the details of a Trust as a Trust Summary Report.
Instructions
From the

Main Toolbar

, go to

Reports
Select Trust Report

CAS 360 will display the Report Filter Tab.
Filter
Explanation
Jurisdiction

Filter the company list by jurisdiction.

Report Date
Set a Date to be displayed on the report.
Positions and Holdings

Select Current to display current shareholders and officeholders.

Select All to display all current and previous Unitholders and other positions.

Label

Set a Company Label as a filter when preparing the Trust Listing Report.

toggle to export all trust information into a single PDF.
Review the Report Settings to customise the report.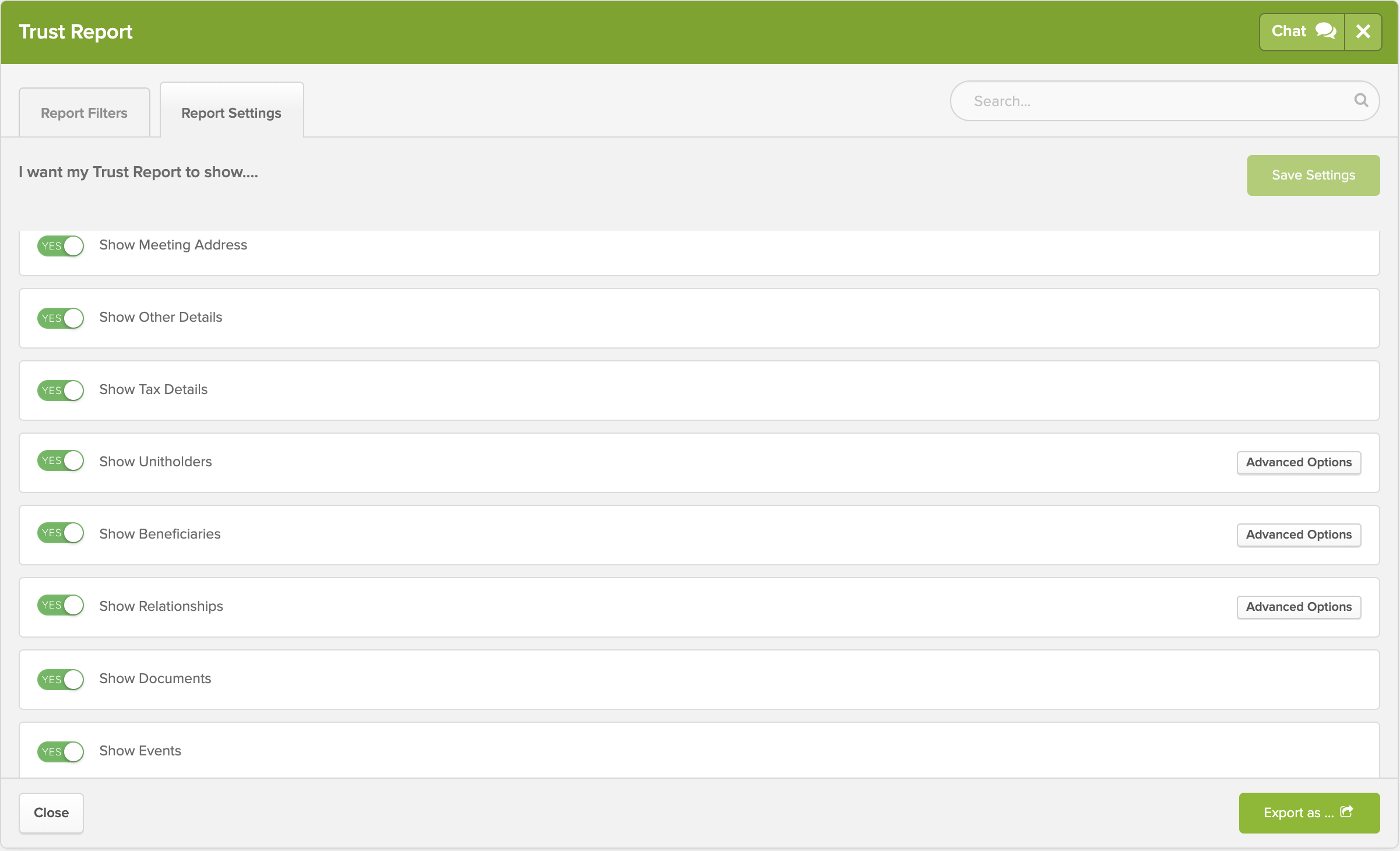 Select the toggle beside the options

to display the information on the trust report.
Click

to save the selected settings as default.
Click

.