Manage Automated debt reminders and document reminders with Automation Report
To assist you in maintaining control and keeping track of the information being sent to your clients, we've introduced the Automation Report as part of the latest CAS 360 enhancements.
If you have enabled automated reminders, you will have access to the automation report. This report will be readily available to you as soon as you log into CAS 360, provided that reminders have been sent since your last log-in. With this report, you can easily keep track of all automated reminders and ensure that you are in control of the information you send to your clients.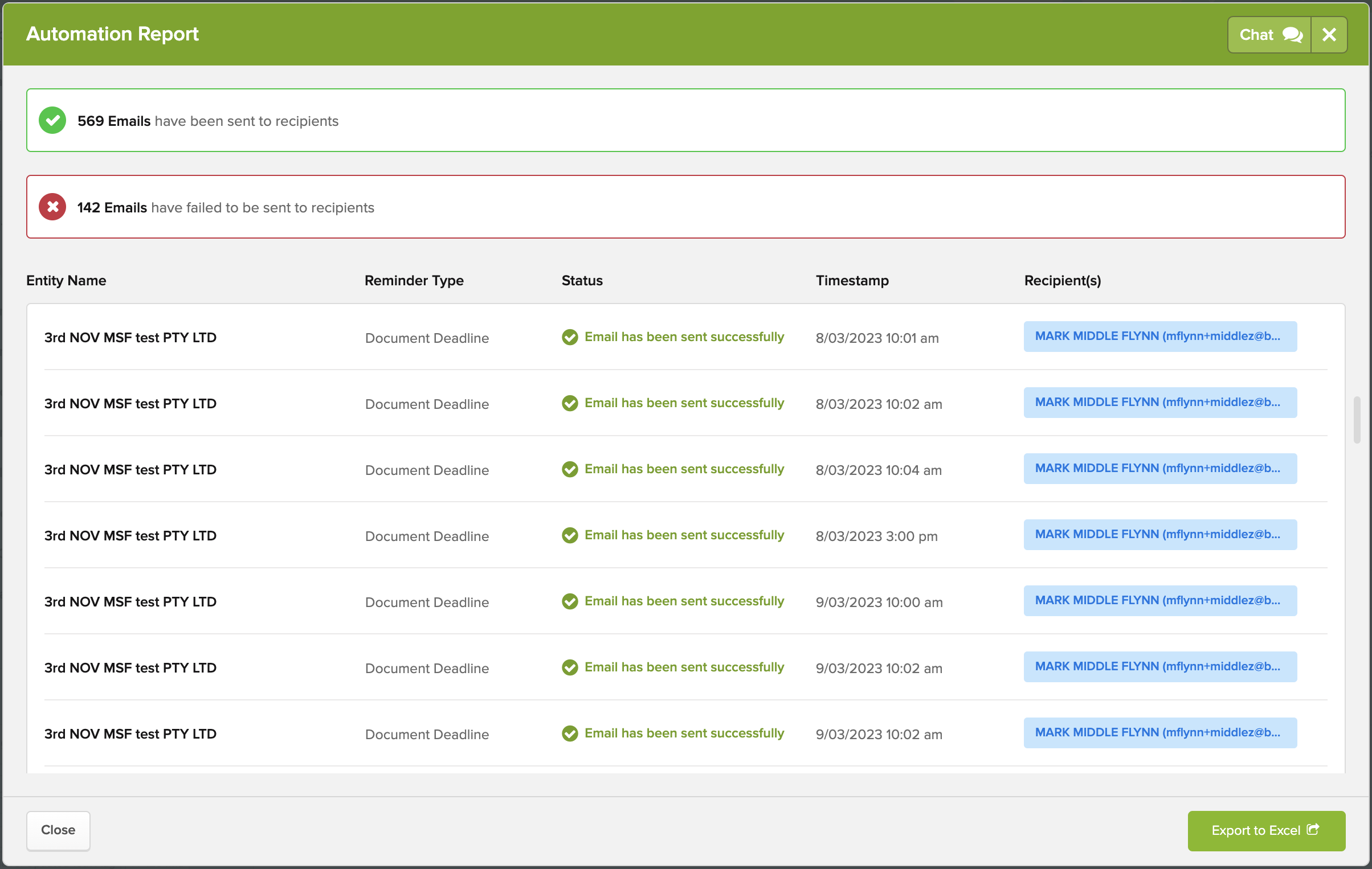 Important
The Automation Report will only appear if there have been reminders sent since your last log-in.
In addition to monitoring automated reminders, the Automation Report also includes information on Automated Document Reminders and Automated Debt Reminders that have been sent since your last login.

The Automation Report provides a comprehensive overview of each reminder, allowing you to quickly identify the relevant company, type of reminder, status, date sent, and email recipient for each reminder. With this level of detail, you can easily track and manage all your reminders with ease.
This means that you can easily keep track of all the important reminders you've sent to your clients in one place.
Furthermore, the Automation Report offers the convenience of being able to export the data to MS Excel. With just a few clicks, you can export the report and analyse the data further.
Select

.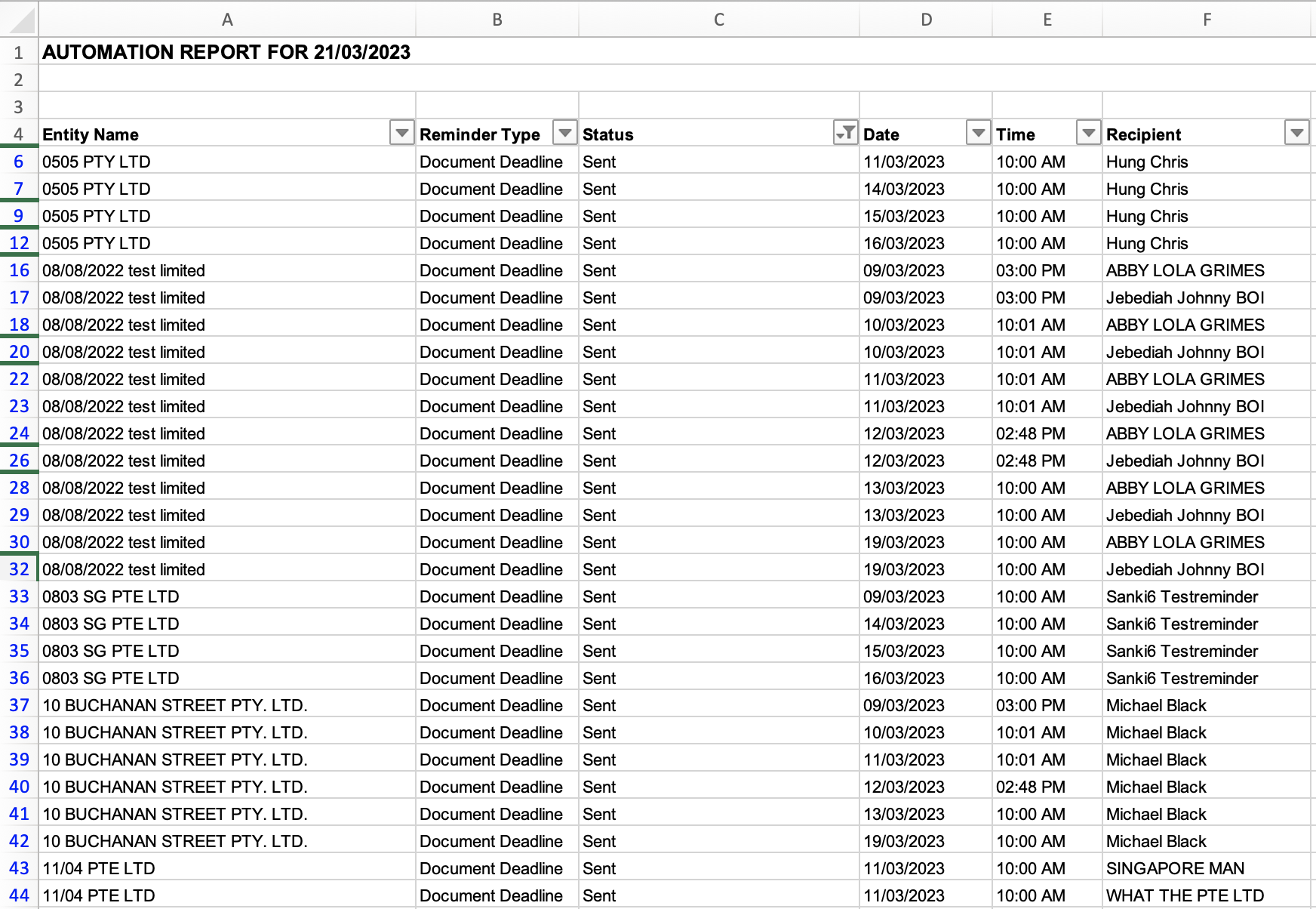 After exporting the Automation Report to Excel, you can utilize the

icon to sort and filter through the information. This makes it easy to organise the data in a way that makes sense to you and quickly identify any trends or issues.
The ability to sort and filter through the data in Excel provides you with greater flexibility and control. You can easily customise the report to meet your specific needs and ensure that you have all the information you need at your fingertips. This feature is just one more way that the Automation Report streamlines your workflow and helps you stay on top of your clients' needs.