Overview
---
The Profile Management page allows you to:
Manage your user profile
Change between different firms you have access too
Change your password
Manage your Multi-Factor Authentication.
This section also allows users with admin rights to invite, manage users and user roles for all 360 products from one central location.
Navigation
---
| | |
| --- | --- |
| From the top right corner of CAS 360, select your Profile icon | |
User Profile
---
The Profile Management screen allows you to review your profile details and make any changes if required.
To edit any detail, select the pencil icon next to it.

Click on the tick icon

to confirm the change or the cross icon

to cancel any changes made.
You have the option to sync your profile details for all 360 applications if you wish to use the same details by selecting the Sync link next to Profile.

Change Password
---
To change your current password, navigate to User | Change Password.
The new password should match the requirements specified on-screen.
Change Firm
---
If you have been invited to multiple 360 firms, you can switch to the other firm by selecting the Change Firm link.
You can then select the firm from the drop-down list.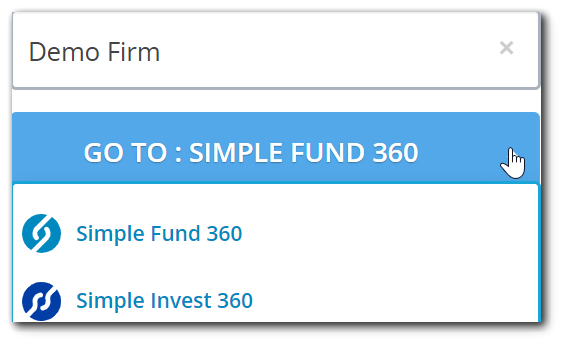 You can also select another application if required from the second drop-down list.
Manage your Multi-Factor Authentication
---
As MFA has been made mandatory for all cloud products, MFA cannot be turned off for any given user. However, users have the option to choose between using an Authenticator app or SMS Text Message to get verification codes.
Disable and set up accordingly.

See also: