Query
---
When Lodging the documents for the resignation of a director, I receive the following warning message:
From February 18 2021, officer transactions that are lodged later than 28 days of the effective date, ASIC will override the effective date and replace it with the lodgement date.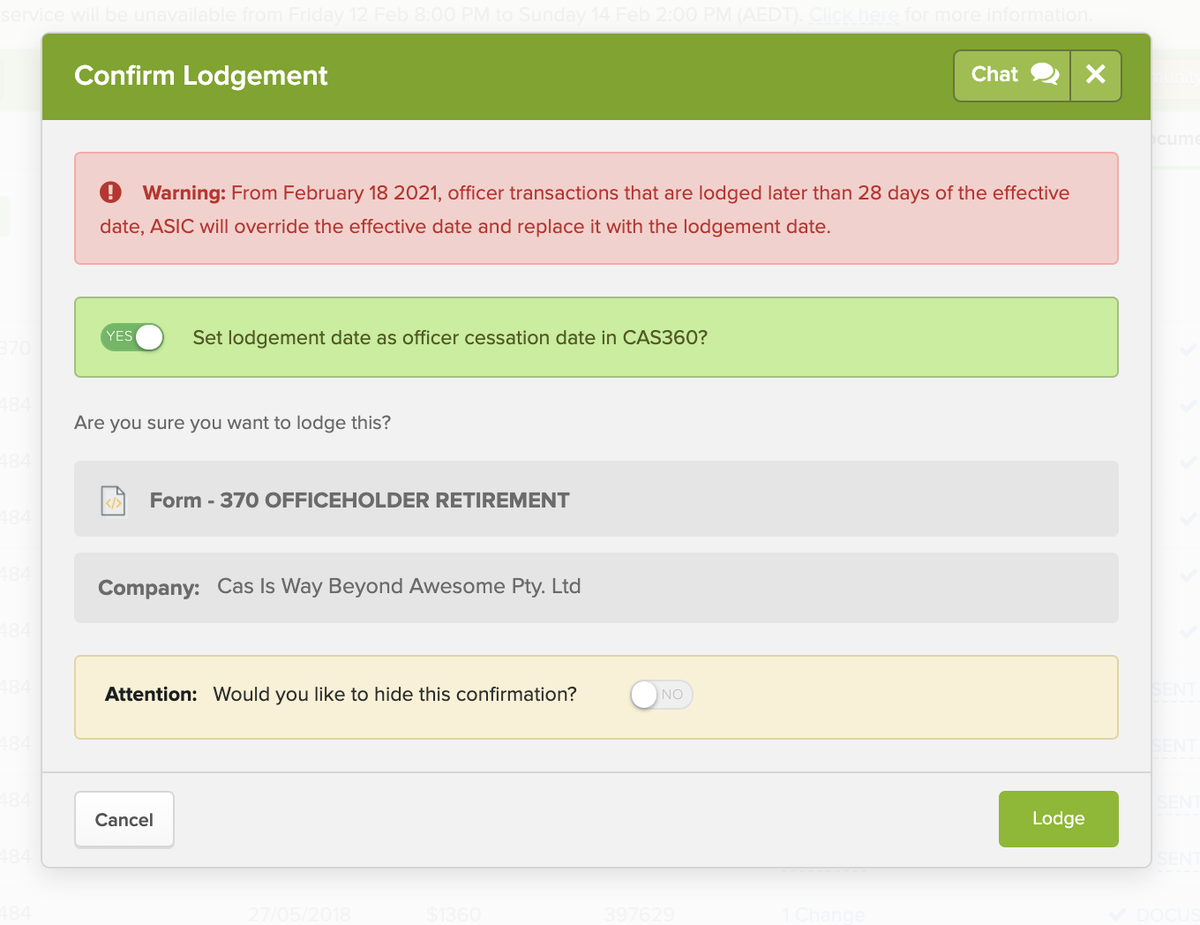 Solution
---
ASIC has implemented a change to how late lodgements of Officer Cessassions are processed.
If a director's cessation date is notified to ASIC more than 28 days after the effective date (and therefore will be a late form), the effective date will be overridden and replaced with the lodgement date.
Late fees will still apply to the ASIC form despite the effective date being changed to the lodgement date.
Directors can apply to ASIC or the Court to change a resignation date.
ASIC has introduced this change intending to stop directors from deliberately backdating cessations to avoid legal responsibility to creditors.
When lodging these documents, toggle the following option:

This will ensure that the cessation date in CAS 360 will be updated to the same date ASIC will be using for that Officer.