Security is the top priority for BGL and we will now send you an email we detect a new sign-in request.
What determines if I am sent an email?
BGL examines a number of factors, including whether the user has used the same device before, or has signed in from the same location or IP address.
Each login attempt will be scored as Low, Medium and High and an email will be sent where the login attempt is Medium or High.
Emails will not be sent if the login was via SAML, Sign in with Google or Sign in with Xero.
What does the email look like?
There will be different email templates used depending on whether or if MFA has been requested or not.
There are buttons on the email which will help BGL improve is risk matrix.
The email received will be similar to that of below.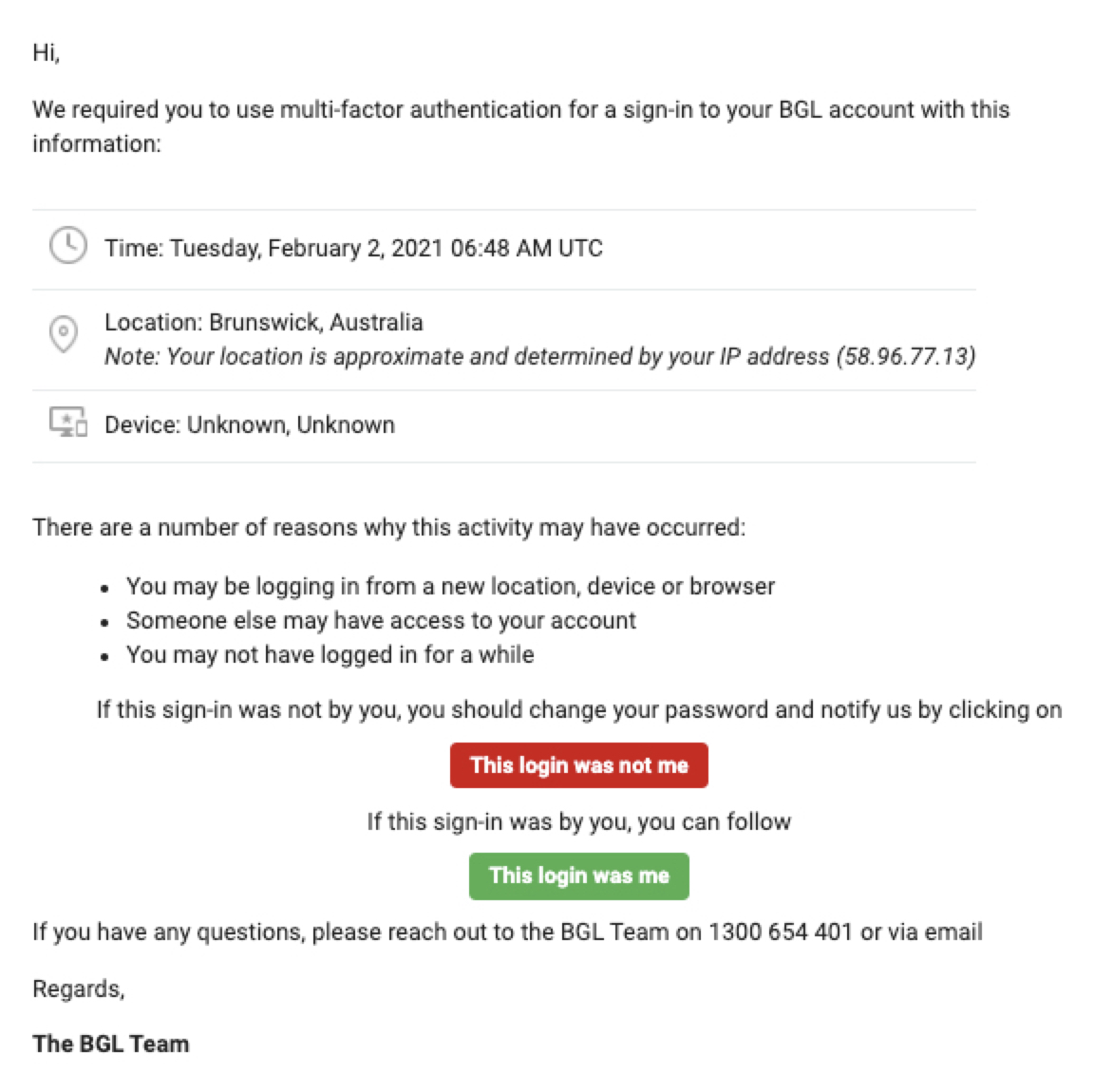 Convert the Date and Time to your local time
The email will send the time in UTC (Coordinated Universal Time) is the primary time standard by which the world regulates clocks and time. Depending on what state or country you are located in you will need to convert this to your local time zone