Query
I have lodged a form to ASIC but it has been rejected. What do I do to fix this?
Solution
You will first need to identify the error associated with form rejection.
To do this, you will need to view the Validation Report
Click the bell icon to display the most recent notifications you have received.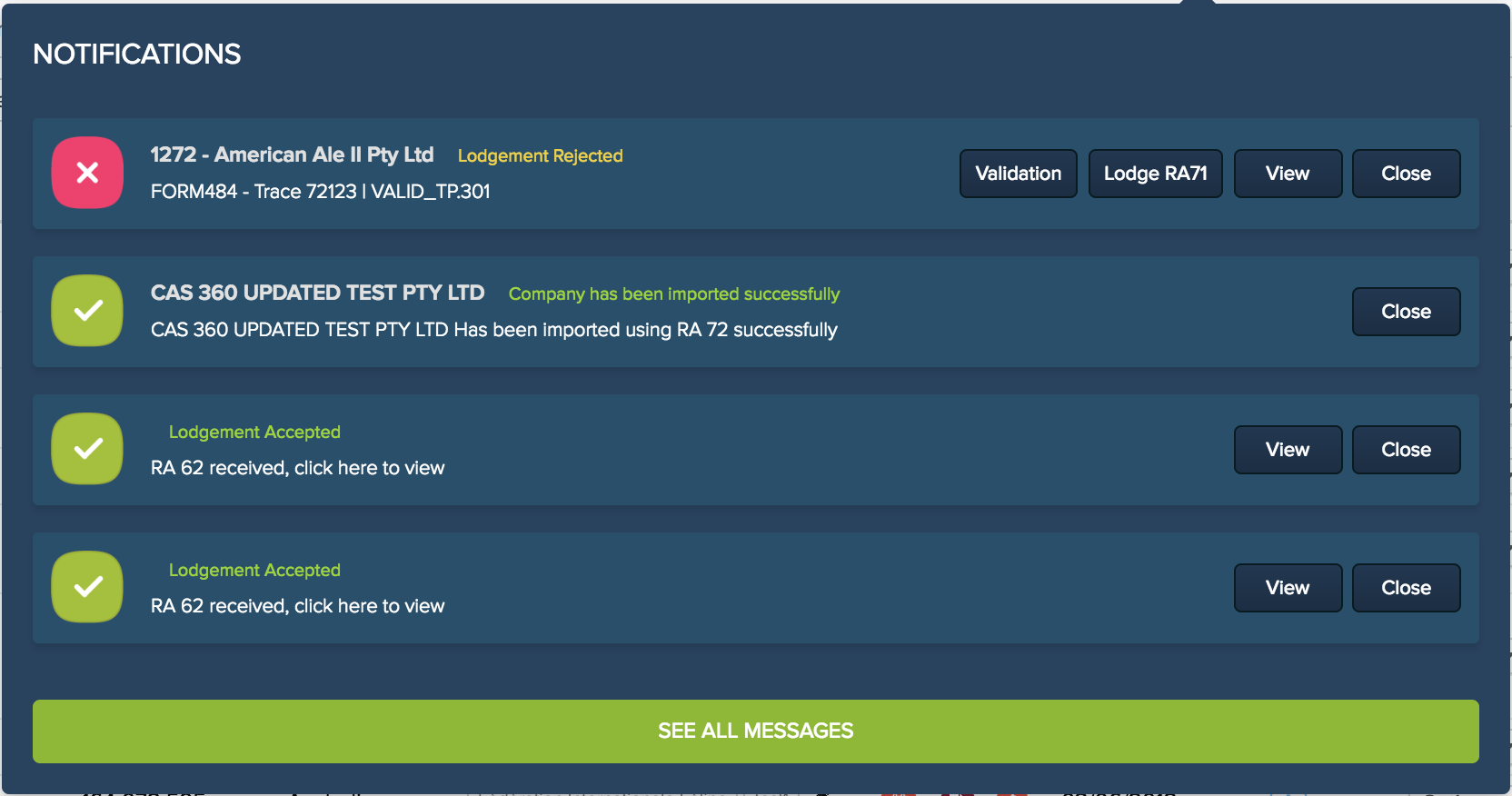 Beside the Lodgement Rejected Notification, click Validation
In the Validation Report, identify the error code:
Example:

In the above example, the error code is V414
Using the error code, search and refer to the appropriate help article for a solution